SLING CLASS: Level 1/2 8/17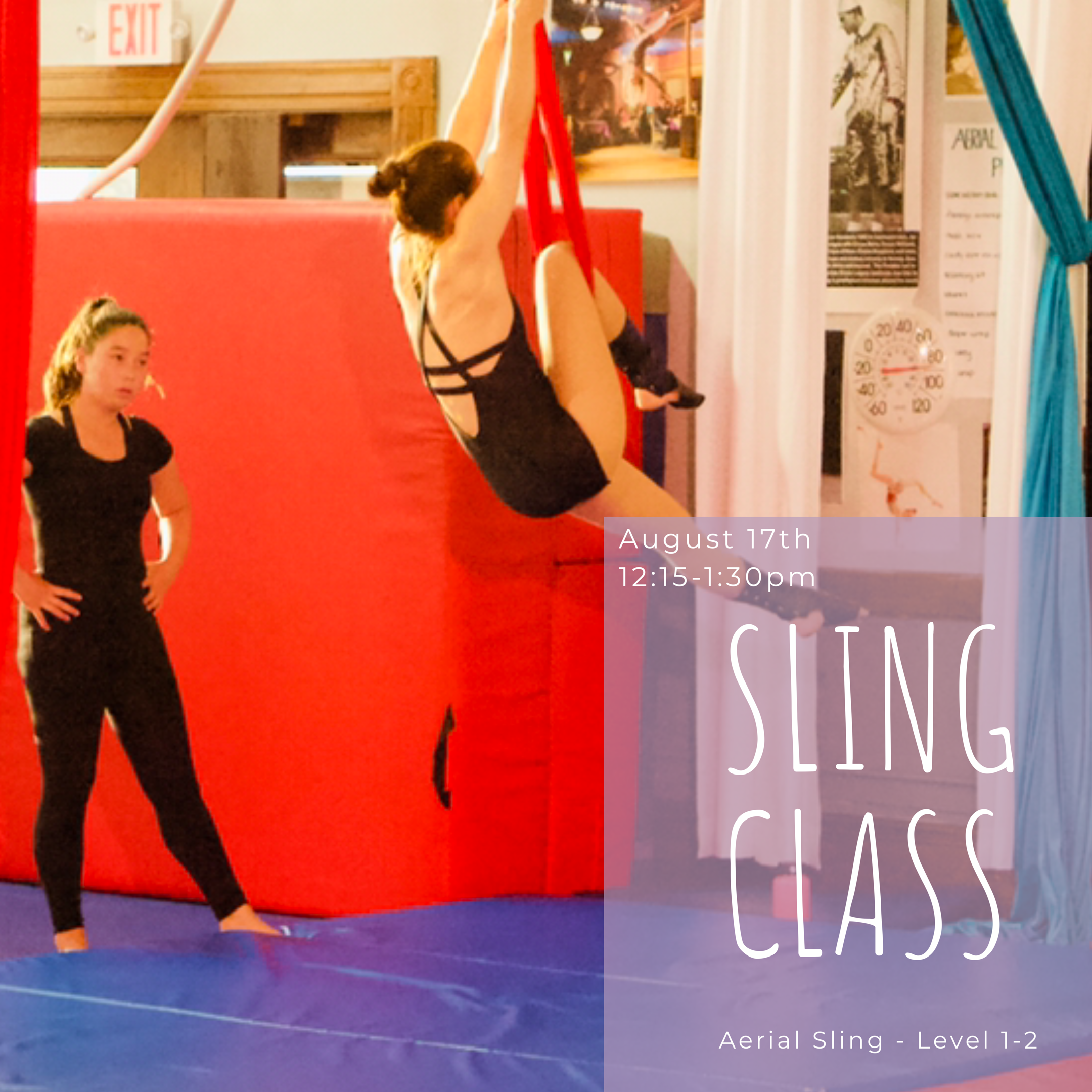 SLING CLASS: Level 1/2 8/17
SLING CLASS: Level 1/2
Saturday, August 17th 12:15-1:30pm
DESCRIPTION:
An aerial sling class for advanced beginner - intermediate students.
This class will focus on clean lines and transitions through several basic positions to allow for seamless entry to simple drops, splits, and poses. Class begins with a warm up before moving to the air for basic movement technique, new skills, and finally conditioning to strengthen lines and shapes.
PRE-REQUISITES:
Students must be 13+ (ADULT)
Students must have some experience with either aerial silks or sling (at least 3 classes)
Students must be comfortable going upside down supported by the sling (and staying there to hold positions)
Please contact us with any questions regarding your level or ability to take this class.
sold out