Level 2 Sling: Tricks Workshop 10/5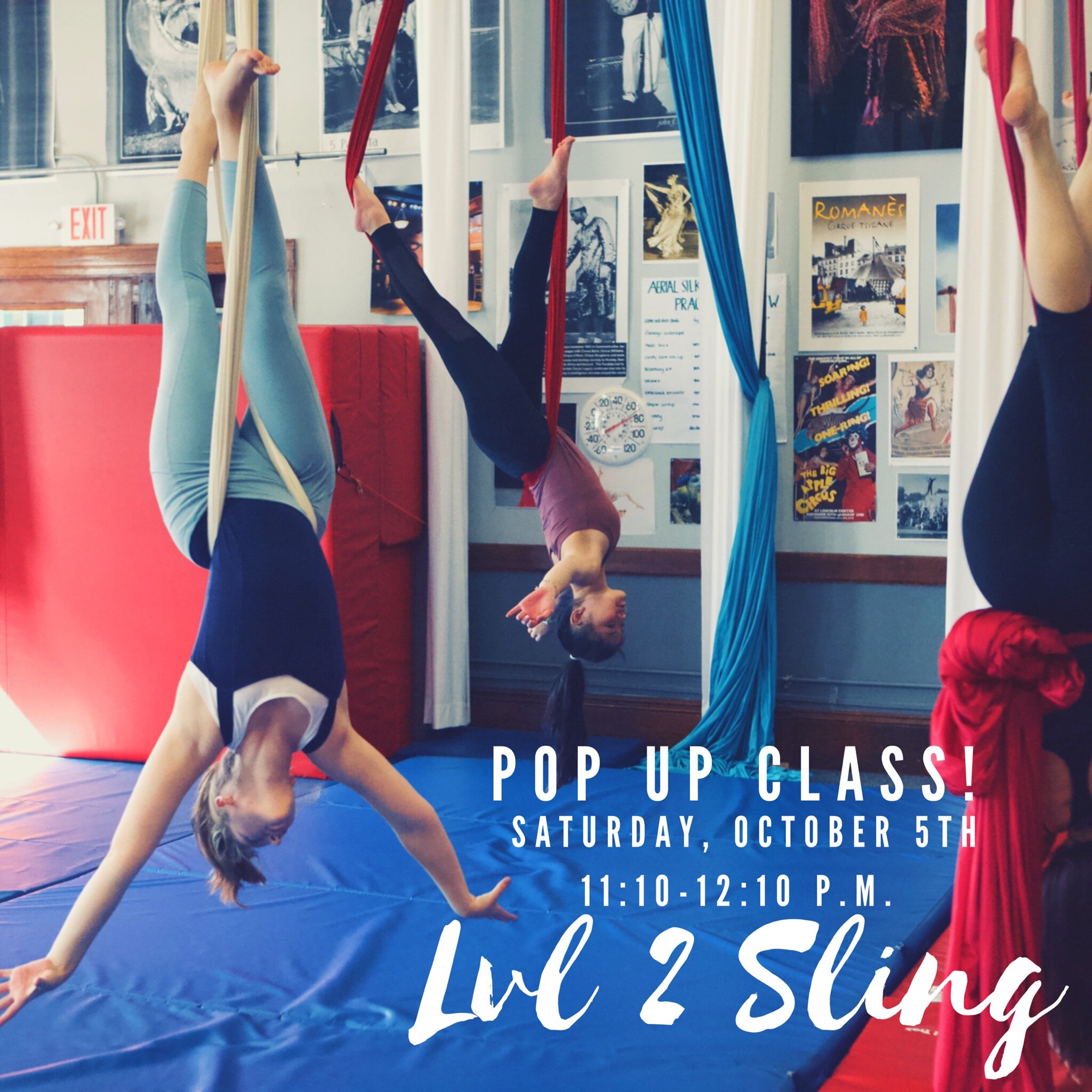 Level 2 Sling: Tricks Workshop 10/5
Level 2 Sling - Tricks Workshop with Zoë & Melinda
Saturday, October 5th 11:10-12:10 p.m.
Description:
This is a level 2 sling workshop designed to introduce students who already have a strong background in aerial sling/ silks, and strength pre-requisites to some new fun skills. As always in MSCkid workshops, the skills will be tied together throughout class to form a sequence focusing on not just the new skills, but transitions in between them.
Pre-Requisites:
Students must be able to invert safely multiple times throughout class.
Students must be able to perform 2 pull ups.
Students must have some experience with aerial sling to be familiar with vocabulary.
Students must be over the age of 15.
sold out