Level 1 Level Up (SILKS!) - 10/19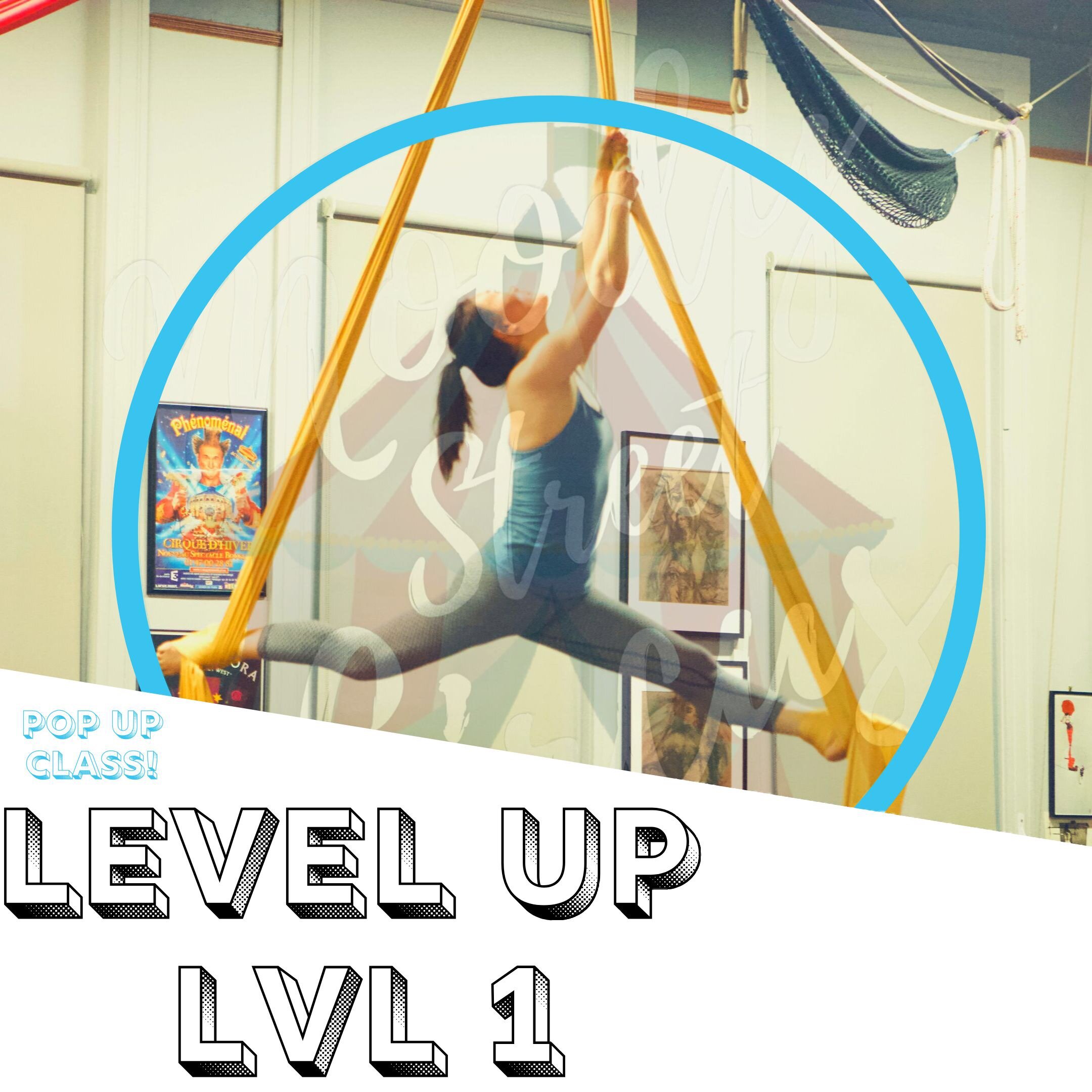 Level 1 Level Up (SILKS!) - 10/19
Level 1 Level Up - SILKS SKILLS with Zoë Isadora
Saturday, October 19th 11:45-1:30 p.m.
Description:
This workshop is designed for level 1 students who are looking to further their practice by taking it to new heights and new dimensions. This includes: playing with foot-locks (technique for taking them higher in the air, strength drills for safety), placing strong foundations for inversions (using egg knots, wrist hitches, and more), and developing the start of students' hip-keys and other similar wraps.
Level 2 & advanced students are encouraged to take this workshop to revisit some of the basic technique skills that their practice may have forgotten, or is lacking - little tips and drills are always ALWAYS useful!
Pre-Requisites:
Familiar with aerial silks foot-lock and wrist hitch wraps
Able to invert to ball in wrist hitches with bent arms (and minimal tagging/ dropping into shoulders)
Able to invert to straddle upside down in aerial sling
Interested in developing and furthering aerial skills (STRENGTH wise - you MUST be ready to work hard, and work on your weaknesses!)
Students must be over the age of 14.
Please ask us if you have any questions about this workshop being right for you - again technique tips are ALWAYS important to review, refresh, and check in on!